Stainless Steel Sheet Supplier | SS Sheet Stockist
Jindal Stainless Steel Sheet Supplier, Stainless Steel Sheet Supplier, SS Sheet Price, SS Sheet Stockist, Stainless Steel Sheet Price, Jindal SS Sheet Dealer, 2mm SS Sheet Price, SS Sheet Supplier in Mumbai, India.
Jindal Stainless Steel Sheet Price List, Jindal SS Sheet Distributor, Stainless Steel Sheets Stockist, Jindal SS Sheet Price List, Stainless Steel Sheet Supplier, Mirror Finish Stainless Steel Sheet, Jindal Stainless Steel Sheets Authorised Distributor, Jindal SS Sheets Exporte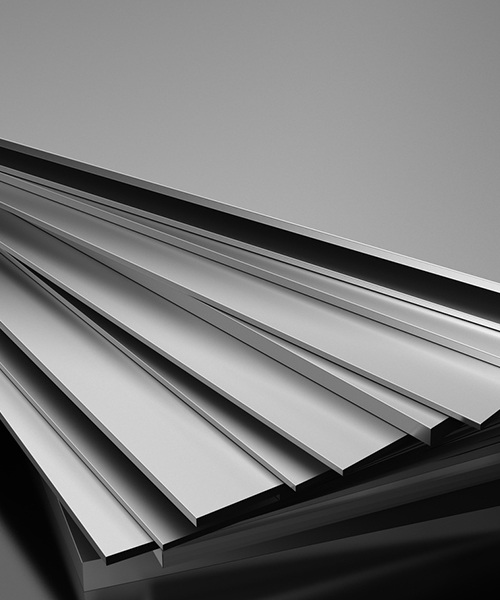 D.M. Metalloys is India's leading supplier, stockist and authorized distributor of jindal stainless steel sheets. We supply these stainless steel sheets in different stainless steel grades, thicknesses, widths, lengths, surfaces, finishes, forms, etc. as per customer requirement. These ss sheets are manufactured using top-quality raw materials and are designed as per national and international standards.
We supply stainless steel sheets to our esteemed clients with uncompromising quality at the best prices. We supply these ss sheets to various industries & applications like oil & gas, petrochemicals, power generation, pharmaceuticals industries, heat exchangers, condensers, pulp and paper industry, etc. Our stainless steel sheets are corrosion resistant and durable and are available in different standards like ASTM, ASME, AISI, DIN, BS, EN IS, JIS & other international standards.
D.M. Metalloys Pvt. Ltd. is one of the top leaders in supplying stainless steel sheets across the world. Contact us today with your requirements. Our sales team will get back to you with the best quote for your requirement for stainless steel 304 sheets.
Latest Price of Jindal SS Sheets, Authorised Distributor of Jindal SS Sheets, SS Sheets Trader, SS Sheets Wholesaler, Jindal SS Sheets Stockist
Product Specifications:
Materials:




Specialized in Stainless Steel - 202 / JT / J4 / 304 / 304L / 304H / 310 / 310S / 316/316L / 316Ti / 317 / 317L / 321 / 321H / 347 / 34?7H / 409 /409M / X2CRNI12 / 410 / 410S / 441 / 441-HONDA / 420 / 430 / 904 / 904L
Duplex F51 2205 UNS S31803, Super Duplex 2507 (UNS S32750), F55 (UNS S32760)


Standard:




DIN, BS, EN, IS, ASTM, AMS, JIS & Other International Standards.




Thickness:




0.3mm to 100mm




Width:




1000mm, 1219mm, 1500mm, 1800mm, 2000mm, 2500mm, 3000mm, 3500mm, etc




Length:




2000mm, 2440mm, 3000mm, 5800mm, 6000mm, etc




Surface:




2B, 2D, BA, NO.1, NO.4, NO.8, 8K, mirror, checkered, embossed, hair line, sand blast, Brush, etching, etc




Form:




Plain Sheet, Shim Sheet, Perforated Sheet, Strip, Flats, Blank (Circle), Ring (Flange), etc.



Stainless Steel Sheets Types:
ss sheet
ss 304 sheet
304 stainless steel sheet
ss 316 sheet
316 stainless steel sheet
ss 202 sheet
stainless steel sheet price
ss sheet price
304 stainless steel sheet price
ss 304 sheet price
ss 316 sheet price
316 stainless steel sheet price
ss 304 sheet price per kg
ss 304 1 mm sheet price
ss 304 2 mm sheet price
ss 316l sheet price
jindal ss 304 sheet price list
jindal stainless steel sheet 304 price list
jindal stainless steel sheet price list
jindal ss sheet
jindal stainless steel sheet
stainless steel sheet supplier
ss sheet supplier
jindal ss 304 sheet price list
jindal stainless steel sheet 304 price list
jindal stainless steel sheet price list
jindal ss sheet
jindal stainless steel sheet
stainless steel sheet supplier
ss sheet supplier
stainless steel sheet supplier
ss sheet supplier
stainless steel sheet supplier
ss sheet supplier
ss sheet supplier
301 stainless steel sheet supplier
ss 202 sheet price
ss 202 sheet price
ss 316l sheet price
ss 316 sheet price
ss 316l sheet price
301 stainless steel sheet supplier
mirror finish stainless steel sheet
2mm ss sheet price
Stainless Steel Sheet Supplier
Stainless Steel Sheet Stockist
Jindal Stainless Steel Sheets
Stainless Steel Sheet Inventory
Stainless Steel Sheet Prices
Stainless Steel Sheet Manufacturer
Jindal S.S. Sheets
Stainless Steel Sheet Manufacturer