304 Stainless Steel Sheet Price | SS 304 Sheet
ss 304 sheet, 304 stainless steel sheet, 304 stainless steel sheet price, ss 304 sheet price, ss 304 sheet price per kg, ss 304 1 mm sheet price, ss 304 2 mm sheet price, jindal ss 304 sheet price list, jindal stainless steel sheet 304 price list, jindal ss 304 sheet price list, jindal stainless steel sheet 304 price list
ASTM A240 Stainless Steel 304 Decorative Sheets, SS 304 Cold Rolled Sheets Dealer, Stainless Steel 304 Sheets Stockist, SS 304 DIN 1.4301 Sheets Supplier, SS 304 Shim Sheets Stockist, SS 304 Sheets Dealer, SS 304 Exporter, Jindal Stainless Steel Sheets Authorised Distributor, Jindal SS 304 Sheets Stockist.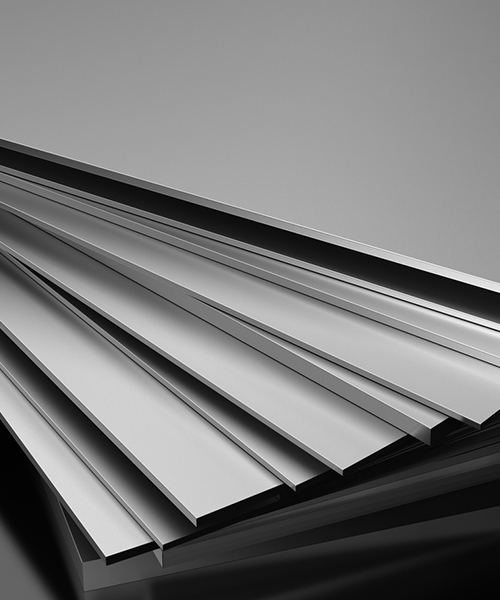 D.M. Metalloys is India's leading supplier, stockist and authorized distributor of jindal stainless steel 304 sheets. We supply these high-quality stainless steel 304 sheet in different thicknesses, widths, lengths, surfaces, finishes, forms, etc. as per customer requirement. These stainless steel 304 sheets are manufactured using the best raw materials and are designed as per national and international standards. We supply ss 304 sheet to our esteemed clients with uncompromising quality at the best prices.
We supply these SS 304 sheets to various industries & applications like oil & gas, petrochemicals, power generation, pharmaceuticals industries, heat exchangers, condensers, pulp and paper industry, etc. Our stainless steel 304 sheets are corrosion resistant and durable and are available in different standards like ASTM, ASME, AISI, DIN, BS, EN IS, JIS & other international standards.
D.M. Metalloys Pvt. Ltd. is one of the top leaders in supplying stainless steel 304 sheets across the world. Contact us today with your requirements. Our sales team will get back to you with the best quote for your requirement for stainless steel 304 sheets.
Latest Price of Jindal SS 304 Sheets, Authorised Distributor of Jindal Stainless Steel 304 Sheets, SS 304 Sheets Stockist, SS 304 Sheets Price, Jindal SS 304 Shim Sheet Supplier, Stainless Steel 304 No.8 Sheets Trader, 1MM Stainless Steel 304 Sheets Stockist, SS 304 BA Finish Sheets Dealer
Stainless Steel 304 Sheets Specifications:
| | |
| --- | --- |
| Materials: | Specialized in Stainless Steel - 304 |
| Standard: | DIN, BS, EN, IS, ASTM, AMS, JIS & Other International Standards. |
| Thickness: | 0.3mm to 100mm |
| Width: | 1000mm, 1219mm, 1500mm, 1800mm, 2000mm, 2500mm, 3000mm, 3500mm, etc |
| Length: | 2000mm, 2440mm, 3000mm, 5800mm, 6000mm, etc |
| Surface: | 2B, 2D, BA, NO.1, NO.4, NO.8, 8K, mirror, checkered, embossed, hair line, sand blast, Brush, etching, etc |
| Form: | Plain Sheets, Shim Sheets, Perforated Sheets, Chequered Sheets, Strip, Flats, Blank (Circle), Ring (Flange), etc. |
---
Stainless Steel 304 Sheets Chemical Composition:
Grade
C
Mn
Si
P
S
Cr
Mo
Ni
N

304

min.

max.

–

0.08

–

2.0

–

0.75

–

0.045

–

0.030

18.0

20.0

–

8.0

10.5

–

0.10
---
Stainless Steel 304 Sheets Physical Properties:
Grade
Density (kg/m3)
Elastic Modulus (GPa)
Mean Coefficient of Thermal Expansion (?m/m/°C)
Thermal Conductivity (W/m.K)
Specific Heat 0-100°C (J/kg.K)
Electrical Resistivity (n?.m)
0-100°C
0-315°C
0-538°C
at 100°C
at 500°C
304
8000
193
17.2
17.8
18.4
16.2
21.5
500
720
---
ASTM A240 SS 304 Sheets Mechanical Properties:
Grade
Tensile Strength (MPa) min
Yield Strength 0.2% Proof (MPa) min
Elongation (% in 50mm) min
Hardness
Rockwell B (HR B) max
Brinell (HB) max
304
515
205
40
92
201
---
Stainless Steel 304 Sheets Equivalent Grades:
Grade
UNS No
Old British
Euronorm
Swedish SS
Japanese JIS
AFNOR
GOST
BS
En
No
Name
304
S30400
304S31
58E
1.4301
X5CrNi18-10
2332
SUS 304
Z7CN18-09
08?18?10
---
304 stainless steel sheet
ss 304 sheet, 304 stainless steel sheet
304 stainless steel sheet price
ss 304 sheet price
ss 304 sheet price per kg
ss 304 1 mm sheet price
ss 304 2 mm sheet price
jindal ss 304 sheet price list
jindal stainless steel sheet 304 price list
jindal ss 304 sheet price list
jindal stainless steel sheet 304 price list
Stainless Steel 304 Sheets
Jindal Stainless Steel Sheets Distributor
UNS S30400 Stainless Steel Sheets Exporter
Jindal Stainless Steel 304 Sheets
Jindal S.S. UNS S30400 Sheets Manufacturer
Stainless Steel 304 Sheets Supplier
GOST 08?18?10 Stainless Steel Sheets Stockist
Stainless Steel Sheets Inventory
Stainless Steel UNS S30400 Sheets Supplier
Stainless Steel 304 Sheets Stockist
Stainless Steel SUS 304 Sheets Inventory
Stainless Steel 304 Sheets Prices
Stainless Steel Sheets Manufacturer
UNS S30400 Stainless Steel Sheets Prices
Stainless Steel GOST 08?18?10 Sheets Manufacturer